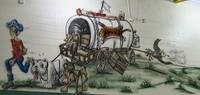 Pine View's Mission Statement
To empower students to reach their maximum potential in a challenging and inspiring environment.
Pine View's Vision Statement
The Pine View community will foster a love of learning with an atmosphere conducive to creating productive citizens by encouraging responsibility and high expectations.
Pine View's Motto

"Building a Strong Foundation for Learning"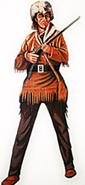 School Profile
Pine View has been in existence since the 1950's with an addition in 2002 and the latest addition added in 2013. We proudly serve the wonderful communities of Ozone, Daysville, Westel, Smith and Millstone Mountain. We have over 20 certified personnel and 18 non-certified personnel that help to educate each child. We serve over 200 students in Pre-Kindergarten through 8th grade, striving each day for excellence in all things.