School's Responsibility:

Provide high quality curriculum and learning materials

Provide you with assistance in understanding academic standards and assessments and how to monitor your child's progress

Provide opportunities for ongoing communication between you and teachers through, at a minimum:

semi-annual parent-teacher conferences,

frequent reports regarding your child's progress, and

opportunities to talk with staff, volunteer in class, and observe classroom activities.

Parent's Responsibility:

Encourage your child to attend school regularly

Encourage your child to show positive school behavior

Review your child's homework

Monitor television watching and encourage positive use of child's extracurricular time

Attend parent-teacher conferences and participate, when appropriate, in decisions relating to the education of your child

Read with your child 20 minutes each day.

Pine View Elementary School Parent & Student Handbook Table of Contents
General Information
Page 6

School Calendar
Page 7

School Policies and Procedures
Page 8
Attendance Policy

Arrival and Dismissal

Withdrawal/Transfers

Zoning Information
Student Information

Visitors

Conferences

Grading

Testing Dates
Phone and Cell Phone Use

Care of School Property
Field Trips
Dress Code
Bus Room Behavior
Student Relationships
Discrimination/Harassment
Bullying Policy
Corporal Punishment
Zero Tolerance Policy
Drugs/Alcohol
Tobacco
Lockers
Search Policy
Bus Conduct
Inclement Weather
Emergency Drills
Extracurricular Activities / Eligibility
Services Offered
Page 29
Response to Intervention (RTI)
Special Education
504 Services
Library Media Center
Health Services
Parent Involvement
Notifications
Page 37

Asbestos Management Plan

Nondiscrimination Policy

Parental Notification - NCLB/Title 1

Coordinated School Health
Internet Use Policy
Homebound Instruction Procedure
Welcome From the Principal Mrs. Kara Spicer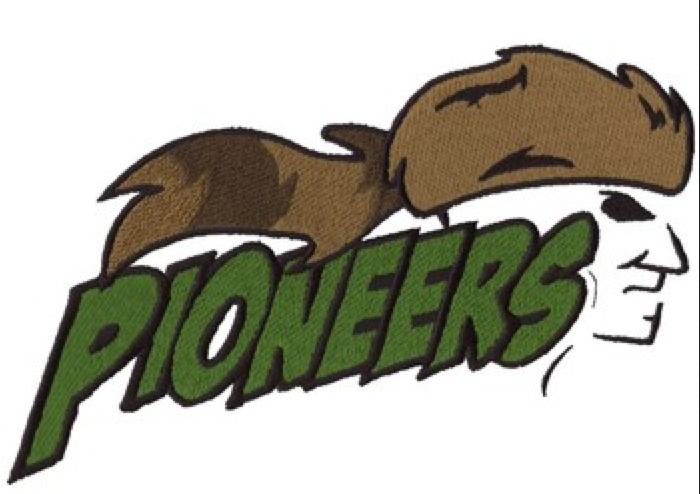 Dear Parents and Families,
I am so thankful for the opportunity to lead our school as your new principal. My career in education started twenty-two years ago, twenty plus years have been spent here at Pine View. The majority of my teaching career has been spent in grades five through eight. My leadership experience began as Pine View's Assistant Principal for seven years. I have unofficially continued to assist in leadership, while teaching grades seven and eight. I obtained my teaching degree at Tennessee Technological University, and then continued my education while teaching here at Pine View. My masters degree also came from TTU in the area of Instructional Leadership. I have served as a teacher, an assistant principal, and now the principal of Pine View Elementary. My goal is that each student, parent, community member, and staff member will feel the same sense of pride that I do when speaking about Pine View. As a school leader, I feel much of Pine View's success has been because of strong community/family support, dedicated teachers and staff, and wonderful students. I feel communication is crucial for maintaining strong relationships between the school and families of our students. This in turn, leads to student success, and that is our ultimate goal. By working together, we can achieve great things at Pine View. I value your support and look forward to a successful year! GO PIONEERS!

Sincerely,
Kara Spicer,
Principal
This student handbook is a compilation of the policies, procedures, and behavioral expectations that are intended to guide and assist students during the school term. Complete accuracy of information is the intended goal of this handbook. This handbook, however, because of limited space, does not precisely mimic the printed page of board policy. The school administration will defer to board policy in all questions arising concerning policies or procedures contained in this handbook. Please be aware that as a living document board policy is subject to change. Please know that your school administration will make every effort to make students aware of changes if and when they occur.
School Colors: Green and Yellow
Mascot: Pioneer

Grade Levels: Pre-K through Eighth Grades

Accreditation: Southern Association of Colleges & Schools (SACS) Last Accredited 2015 Valid through 2019

Mission: To empower students to reach their maximum potential in a challenging and inspiring environment.

Vision: The Pine View community will foster a love of learning with an atmosphere conducive to creating productive citizens by encouraging responsibility and high expectations.
Motto: Nothing less than the best!
Pine View has been in existence since the 1950's with an addition, to the building, added in 2002 and latest addition added in 2013. Pine View proudly serves the communities of Ozone, Daysville, Westel, Smith and Millstone Mountain. All teachers are highly qualified, as per state mandates. All paraprofessionals have at least an associate's degree or testing comparable to the degree.

**************

Pine View Elementary School is a Title I School. This enables us to use Title I funds to enhance educational opportunities for all students.
Beliefs

All students should be challenged to attain proficient or advanced status on assessments that meet or exceed federal and state benchmarks.

Training all students to be active learners and problem solvers will create productive citizens.

Recognizing children, as unique individuals will promote high self-esteem.

Implementing research-based instruction addresses differentiated learning styles and meets the educational needs of all students.

Teaching an appreciation of cultural diversity will foster sensitivity and tolerance among students.

Staff should evaluate student proficiency using formal and informal data assessments to provide and drive appropriate instruction.

Parents, students, and the community are valuable components in the learning process for future growth and communication.

Opportunities will be provided for collaboration among active stakeholders to assure students' achievement and open two-way communication for the success and well being of our school.

NOTE:
CLOSED CIRCUIT TELEVISION AND AUDIO MONITORING OCCURS ON SCHOOL PREMISES AT ALL TIMES.
School Policies & Procedures
Student Information Forms

At the beginning of each school year, parents are asked to complete several information forms. Having this information returned promptly and correctly is of utmost importance. A record of this information is kept in the office in case parents need to be contacted. Please make sure all telephone numbers and residential/email addresses are accurate and clearly written and indicate whose phone number is being given if not your own. NOTIFY THE SCHOOL OFFICE IMMEDIATELY IF THERE IS A CHANGE IN AN ADDRESS OR TELEPHONE NUMBER DURING THE SCHOOL YEAR. IT IS VERY IMPORTANT THAT OUR RECORDS BE UP-TO-DATE. Every student must have the name of an emergency contact and a current phone number on file

Upon initial enrollment in all Cumberland County Schools, each family will be asked to complete the required "Migrant Occupational Survey" and "Home Language Survey." This documentation should be returned to your school to help us determine if your child(ren) qualify for additional Federal education programs.
Tardy Policy
Unexcused tardies are defined as late arrivals and/or early dismissals for any reason other than the above stated excused absences. Individual schools will take disciplinary action, after three (3) unexcused tardies during any nine-week period. The parent/guardian will be required to attend a conference with the school's attendance committee after the 4th unexcused tardy. At the conference, a plan will be put in writing that will include but is not limited to the following: recommend that the student ride the school bus to and from school, (if the student is out of zone) require the student to attend his or her zoned school on the next unexcused tardy (tardy #5). Excessive tardiness may constitute a referral to Truancy Court. For the purpose of truancy court, five (5) tardies equal one unexcused absence.
Truancy
Truancy is defined as an absence (unexcused) for an entire school day, a major portion of the school day or the major portion of any class, study hall, or activity during the school day for which the student is scheduled. Tardies or early checkouts from school are also a form of truancy. Students participating in school-sanctioned/sponsored activities whether on or off campus shall not be counted absent. Mass exodus or early dismissal or late arrival of all students or any segment of students will not be permitted for any reason except for emergencies such as inclement weather or other unavoidable situations. All missed class work (whether from excused or unexcused absence) may be made up if the student makes the request immediately upon returning to school and if class time is not taken from other students.
Bus Room Behavior
The school building opens at 7:40 a.m. and buses will begin to unload at this time. School personnel are on duty and ready to receive students at 7:40 a.m. Students dropped off at school before the building opens will be considered abandoned and can be reported to the authorities.

All students arriving before 8:20 a.m. should proceed in an orderly fashion to the hallway, which is the designated waiting area for morning arrivals. Students should have something to read or work on while waiting and should do so quietly until they are called to the lunchroom for breakfast.
Car Riders Afternoon Dismissal
Students being picked up in the afternoon should picked up at the front of the building. Parents are asked to remain in their vehicle, as school personnel will load all students. If any parent wishes to buckle their child into a seatbelt themselves, they are asked to park after their child has been loaded.

Student Arrivals
School doors will be opened at 7:40 a.m. Parents who transport their children to school may not leave children at school prior to 7:40 a.m. Students arriving at school before this time are not the responsibility of school personnel as they report for duty at 7:40 a.m. After arriving on the school grounds, students are to report to their assigned area. Students will not be allowed to wander in the hallways. No student should be in the building in the afternoon after school unless requested by a teacher or participating in a supervised activity. DO NOT call the school to change your child's mode of transportation for the afternoon. ALL changes must be in writing. If your child is normally a car rider and you want them to ride the bus, send a note to your student's teacher and we will make sure they are on the bus. If your child is normally a bus rider and you are going to pick him/her up, please send note to teacher and your child will be ready in the back of the building ready to be picked up.
County-Wide Board of Education Attendance Policy
Board Policy 6.200

Attendance is a key factor in student achievement; therefore, students are expected to be present each day that school is in session. Any time school is missed, a note is required. Absences shall be classified as either excused or unexcused as determined by the principal or his/her designee.

Excused absences include:

Personal Illness

Illness of Immediate Family Member(s)

Death in the Family
Extreme Weather Conditions

Recognized Religious Observances
Failure of the School Bus to Make Scheduled/Snow Routes
Appointments with Doctor or Dentist

One-day Absence is Provided for all Students when their Parent or Custodian is Deployed or Returns from Active Military Service

Circumstances which, in the judgment of the principal, create emergencies over which the student has no control or which involve an educational opportunity not otherwise available to the child may be excused.

Elementary School Absence Policy
A total of 25 absences, without extenuating circumstances, during any school year may render an elementary student ineligible for promotion to the next grade and retain a driver's permit or license or to obtain such if of age. Written notification will be sent to parents of any student accruing five (5) unexcused absences and again at ten (10) unexcused absences. After fifteen (15) reported absences, a truancy board will be appointed by the principal who will conduct a hearing to determine if any extenuating circumstances exist and develop and sign a plan of action for remediation. After a total of 25 absences during any school year, the principal will verify that the student has met attendance requirements that will allow him/her to pass the course, be promoted or acquire/retain a driver's license. (Reminder: Get a Doctor's or Dentist's excuse note DURING your visit!)
Arrival & Dismissal Procedures
Morning Arrival School Hours are 8:20-3:20

Arrival time is 7:40-8:20 AM and Pick-up time is 3:20-3:30 PM. From 7:40-8:20 AM, students should be dropped off in the front of the building by the office.

No child should be dropped off before 7:40 AM.

Afternoon Dismissal

Students are dismissed each day with safety in mind. We will dismiss buses first. Car riders will be dismissed next. All parent pick up should take place in the front the building. We have 2 lanes of traffic to be used for pick-up of students. Please follow our arrangement for this pick-up: No cars should be left unattended in the 2 lanes in front of the school. Student will be called and loaded in their car. You will then be directed as when to pull forward and move. Please constantly be aware of students loading and unloading. Drive slowly and stay in your lane unless otherwise directed.

Students riding a different bus home or getting off the same bus but at a different stop must have a note signed by a parent or guardian.

NO Parent should line up to pick up a child before 3:00. This will allow the buses to park and will prevent the road in front of the school from becoming blocked.

Early Dismissal & Sign-out Procedures
An early checkout is counted as a tardy. The school day ends at 3:20 p.m.; therefore, students are involved in learning activities until that time. No student will be permitted to leave school prior to regular dismissal hours, except with the approval of the principal or his/her designee, and the parent. Elementary students will be permitted to leave school prior to regular dismissal time only in the company of a parent, legal guardian, school employee, police officer, court officer, or a person designated in writing by the parent(s). Children will be released only by the request of the parent whom the court holds directly responsible for the child, or who is the parent or guardian registered on the school record.

At the time of registration, custodial parent(s) will provide a list to the school including names and phone numbers of all persons permitted or not permitted to pick up their children.

The person signing-out the child should come to the front office, advise the school secretary, and sign each child out.

The school secretary may require some form of picture identification.

The school secretary will call the student to the office.

The person signing the student out will remain in the office until the student arrives.

No one should leave the office area to meet his or her child in the hall or commons area. Students will be released through the office.

Inclement Weather Plan

If we have to dismiss school early due to impending bad weather, we must know how you child is to go home. Please take time to fill out the bad weather procedure paper in your child's registration packet.
The Cumberland County Schools System has a plan in place for the safety of all children and staff in the event of a tornado watch and/or tornado warning. We are in constant contact with the local Weather Service and County Emergency Management Agency that tracks the storms. Your assistance is needed in our effort to make sure our full attention is directed towards securing the safety of our children and staff. Please follow the procedures listed below if you hear a tornado watch or warning for our county during school hours:

Do not telephone the school - our limited phone lines must be clear to communicate with Emergency Management Agency and Central Office. School personnel have specific responsibilities to attend to student/teacher needs.

Tune in to local radio or T.V. stations - Media outlets Radio: FM 105.7, 93.3, 102.5, AM 1330, 1490, TV Knoxville Channel 10, 6, Fox 17, Nashville Channel 5. Do not come to the school unless student pick up is requested - This will allow staff to attend to the children during a "take cover" due to a tornado warning. If the school goes into take cover, they have been notified of the severity of the storm - no students or staff will be allowed to leave the campus for their safety during the most dangerous time.

We do understand your concerns, but want to assure you that the safety of All the children is our main concern.
General Information Regarding Transportation of Students
Routes are planned to achieve maximum economy of operations with reasonable safety. Routes are scheduled to reflect 100% of the rated bus capacity of eligible students, subject to the following conditions:
Routes are neither extended nor are new stops scheduled unless an eligible student would be required to walk in excess of ½ mile on a road. Stops that meet this requirement must have an adequate turn around location for the school bus.

Routes are planned to keep individual riding distance and times to a practical minimum.

Route times are approximate and are subject to change.

Any route is subject to changes, additions or deletions at any time.

In the event of road closings, unsafe road conditions, and the like, the Transportation Department may temporarily alter routes until the conditions are remedied.

Bus stops and routes are established on the basis of safety and efficiency, and in accordance with regulations and guidelines set forth by the State of Tennessee and Cumberland County Board of Education.

Procedures for Changes in Regularly Scheduled Transportation
Should a change in a student's regularly scheduled transportation become necessary, written authorization from the parent/guardian must be turned in to the school. This includes requests for a student to ride home on another bus with friends or relatives. This note must be signed by a school representative and presented to the bus driver when boarding the bus.
What the note should include:

Student's name

Address for newly requested destination

Contact name and phone number for newly requested destination

Parent/Guardian's name and phone number, should a question arise

Cumberland County School System is concerned about the safety and security of all students. Therefore, we cannot accommodate all requests to change the established pick-up/drop-off location(s) for a student on alternate days or weeks of the month. Bus stops must be consistent. The Transportation Department will accommodate short-term, temporary changes in a student's pick-up/drop-off location with advance written authorization from the parent/guardian and the approval of the Director of Schools and the Transportation Supervisor.
Student Discovered on Wrong Bus
If a child should get on a wrong bus, and the driver is unaware of it, upon discovery of the child, the following procedure should occur:

The driver should call the school on the required communication device to communicate the discovery and to notify the building level administrator that the bus will be returning the child to the school.

In the event no school personnel are available, the driver should contact the Transportation Department.
The building level administrator or his/her designee should alert the parents that the child is being returned to the school and finalize the plans for transporting the child home.

The driver of the bus should notify the Transportation Department that the child is okay and explain how the situation is being resolved.

Child Did Not Get Off Bus At His/Her Designated Stop
If a child's parent/guardian contacts the school system because the child cannot be located following the school bus arrival, the following procedure should occur:
The party receiving the call should notify the building level administrator where the child and bus are assigned and relay the information.

In the event no school personnel are available, the party receiving the call should call the Transportation Department.

The building level administrator should contact the Transportation Department.

The building level administrator should check the school for activities the child may be attending. Also, he or she should question staff, students, and other regarding any information related to the student's departure from school or possible whereabouts.
The driver of the bus should be notified by the Transportation Department to see if the child was or is still on the bus.

The Transportation Department should contact School Resource Officer and/or Central Office Security if the student is not located in a timely manner. School Security will determine when outside authorities should be contacted for assistance.

When the child is located, all parties previously contacted to assist in locating the child should be called by the Transportation Department or building level administrator.

Non-Students Boarding Bus
No one is allowed to board the bus unauthorized. Bus driver should NEVER allow any person to get on the bus to reprimand any child, including the parent of the child. This is strictly forbidden. No such person is to have contact with students on the bus. Also, the driver cannot allow any person to come on the bus in an attempt to abuse, either physically or verbally, the driver. If an irate person attempts to board the bus, the Transportation department recommends that the driver contact 911. If action is severe enough for 911 to be contacted, the driver must REMAIN AT THE SCENE until the law enforcement officials arrive to give assistance (even if the person or persons causing the disturbance leave the scene).
Understand that riding a school bus is a privilege, not a right.

Arrive at the bus stop five minutes prior to scheduled pick-up time.

Stay at least ten feet off the road, yet visible to the driver, while waiting on the bus.

Cross in front of the bus where you can see the driver and the driver can see you, and only after the driver has indicated it is safe to cross.

NEVER run in front of or behind the bus, even if you have dropped something.

Unsafe items (i.e. knives, and/or sharp instruments) are not allowed on the bus.

Cell phones and other electronic items are permitted on the bus unless it becomes a distraction or problem. It is then up to the discretion of the driver to direct that the device be put away.
Hair spray, aerosol deodorant and/or perfume should not be used on the bus.
The bus driver is the sole authority on the bus. Follow the bus driver's instructions the first time they are given. Exercise appropriate passenger behavior on the bus at all times.

Absolutely no misbehaving, yelling or moving out of seats while the bus is in motion. This can be highly distracting to the bus driver and potentially hazardous to the safety of all passengers.

Eating food or candy, chewing gum, drinking liquids, smoking and/or possession of illegal substances or obscene materials is not allowed on the bus.

Respect other's rights, safety and comfort on the bus.

Profane, abusive, or vulgar language, gestures, or threats will not be tolerated.

Fighting, pushing, shoving and/or other inappropriate behavior will not be tolerated.

The emergency door is to be kept obstruction-free and accessible at all times.

Open windows with permission from the driver. NOTHING may be extended out a bus window. Shouting out the bus windows is not allowed.

When the bus comes to a stop, keep hands, feet and other objects out of the aisle, to help ensure other passengers board/exit safely.

Report any damage on the bus to the driver. Intentional damage to a bus will result in disciplinary consequences, including restitution.

If a student violates his or her responsibilities while riding the bus, appropriate actions will be taken as follows:

1st Offense: Warning and parent notification.

2nd Offense: Parent notification and 3 day bus suspension

3rd Offense: Parent notification and 5 day bus suspension

4th Offense: Parent notification and 10 day bus suspension

5th Offense: Bus suspension for remainder of semester
Students may carry school-related items on the bus such as projects, band instruments, etc. that can be safely secured by the student and do not create a threat of danger to the occupants on the bus and do not impede passenger movement. The following guidelines should be followed when securing student's items on the bus:

Nothing can be placed in the bus aisle. The aisle must remain a clear passageway from the front to the rear of the bus.

Nothing can be placed under the bus seats.

Nothing can be placed against the emergency exits.

No live animals shall be transported on the bus. Animals can be easily excited, which could create an unsafe situation for the driver.

In addition, no item(s) identified by the base school as inappropriate or disallowed by the school shall be transported on the bus (e.g. yo-yos, laser lights, skateboards, glass items, balloons, etc.)

Students needing to take medication during the school day must consult with the school principal, the school nurse, or the teacher to get the proper instructions for the medications to be administered to the student at school.

We want to encourage you to impress upon your children that the bus must be taken care of in every way. It belongs to all of us - bought with tax money of Cumberland County and it must last for a period of at least fifteen years.

We hope no transportation problems of any kind occur, and this can be a very good and safe school year. If we can be of assistance to you in any way, please call the Transportation Department at 931-484-6762.
Withdrawal/Transfer
Any student wishing to withdraw or transfer from Pine View Elementary must obtain a withdrawal form through the school office. The teacher(s), librarian, cafeteria manager, and bookkeeper will need to sign that all school owned books and materials are returned and all debts are paid. Records cannot be transferred until all obligations have been taken care of. Students are counted as absent until withdrawn and enrolled in their new school.
Student Information
Upon enrolling in school, each parent must complete a registration packet provided by the school office. The information must be kept current. If a student's address or phone number changes, it should be provided in a prompt manner to the school office.
3rd Grade Promotion State Requirements

The State Department of Tennessee requires a 3rd grade student to be proficient in reading before they be promoted to the 4th grade. This proficiency is determined by the student's end of year report card grade for reading, which can include the TNReady test.
Grading
Report cards are issued four times a year at nine-week intervals. Progress reports are sent home 4 & 1/2 weeks before and after report cards are issued. All report cards and/or progress reports are to be returned to school signed by parents.
The grading scale is as follows:
Kindergarten, 1st and 2nd Grades use a Standards Based Report Card. Grades 3 - 12 use the following grading scale:

A = 92.5 - 100

B = 84.5 - 92.4

C = 74.5 - 84.4

D = 69.5 - 74.4

F = 69.4 or below
You may find the county-wide assessment calendar along with the assessment explanation on the ccschools.k12tn.net website.
The following are assessments that pertain to Pine View Elementary:
Visitors During the School Day
All Visitors
Pine View Elementary encourages families and members of the community to visit our school. However, to prevent disruptions to instructional time and to ensure orderly visits, all guests are to enter through the front of the building and register in the office. All visitors are asked to sign-in and wear a visitor's pass that identifies them as a visitor.
Parents and guardians are more than welcome to arrange a time in advance (at least 24 hours) to visit some or all of their student's classrooms. Administrative approval is required, and the time of visitation will be scheduled with the teachers. All parents must check in through the front office. The parent must be a spectator only and may NOT engage any student or teacher during the observation. All information about any student is confidential and should remain confidential.
Please furnish the office with documentation regarding custody of your child. This will be kept in your child's permanent record your child and on which days this is to be done. If a change in custody occurs, please bring the appropriate documents to the school. We strive to keep harmony in all situations.
It is mandatory that a copy of your child's certified birth certificate; social security number; updated immunization record be on file in the school office. Please keep your child's immunization records up-to-date. Failure to do so may lead to suspension or expulsion from school. If it is necessary for your child to take medication at school, verification by your doctor is required.
The director of school shall enforce these areas as established by the Board:

Students must attend the school in the zone in which they reside. Special Education students shall be transported per the requirements of their individual education plan. Elementary students must receive written approval from the Director of Schools in order to attend a school for which they are not zoned. All out-of-zone students must provide their own transportation.

The feeder schools for Cumberland County High School are: Brown Elementary, Martin Elementary, Pleasant Hill Elementary and South Cumberland Elementary. The feeder schools for Stone memorial High School are: Crab Orchard Elementary, Homestead Elementary, North Cumberland Elementary, Pine View Elementary, and Stone Elementary. Students will attend the high school of the elementary school for which they are zoned.
We ask that you avoid holding a conference with your child's teacher as the school day is beginning or ending. If you wish to speak with your child's teacher, please let them know and they will be more than willing to schedule a time to speak with you.

Parents are encouraged to contact the school to arrange a parent conference. Conferences can be scheduled before or after school, or during teacher planning periods. If the administrator, counselor, or teacher is unavailable, the parent can leave his/her name and number, and someone will return the call. Our preference is that we are given at least 24 hours in order to be adequately prepared for your conference. Counselors and administrators will also assist in conferences with teachers as facilitators and as extended resources if requested. Parents should report to the front office of the school to check in.
Students are permitted to possess a personal communication device such as a cell phone, on school property, at after school activities and at school-related functions. However, during school hours and on a school bus, the personal communication device must remain off and concealed from view. Pine View Elementary enforces the following consequences for improper use of a cell phone:

1st Offense: Cell phone will be given to the principal and it may be returned to the student at the end of the school day.

2nd Offense: Cell phone will be given to the principal and may be returned to the parent at the end of the school day, 1 detention will be assigned.

3rd Offense: Cell phone will be given to the principal and can be picked up by the parent after 5 days, 2 detentions will be assigned.

Student use of Phones
School phones are for emergency use only. There is a phone located in the office for this purpose. Students need to obtain permission from a teacher or other member of the staff in order to use the school phone. After school arrangements may be made on the school's phone only in emergency situations.
There will be no intercom interruptions during class or between classes for phone calls. All incoming telephone messages are recorded in the phone message book in duplicate, paying special attention to the time and date of the call. Each message is then posted in the teacher's mailbox. Teachers check their mailboxes daily for messages and mail. Emergency messages for students will be screened to determine if they are bona-fide and only then will they be delivered.
Pine View Elementary students are provided breakfast and lunch at no cost. Participation in this program, for future years, will depend on the completion of the household income surveys by parents or guardians. It is very important for the success of this program to return the household income survey included in your child's registration packet.

Visitor's Cost: Breakfast: $2.00 - Lunch: $4.00
Students who lose articles at school should check the lost and found. Students who find articles at school should turn them into their teacher or to the office so that the owners of the articles may claim them. All personal items should contain the child's first and last name written in a permanent marker.
Library Books & Textbooks
Students are responsible for lost and damaged library books and textbooks. It is school policy that the cost of lost or damaged library books or textbooks be paid for by the student.
At Pine View Elementary, we strive to provide a warm, safe, child-centered environment for our students. It is important that students are provided with clear expectations concerning behavior and that we are able to maximize classroom instruction time. When behavior problems arise, we count on parents/family members to help us resolve them. Students will behave in an acceptable manner at all times, whether in the halls, restroom, or classrooms. No breaking of the school rules will be allowed. Discipline will result either from the teacher or from the principal or assistant principal. Various forms of discipline will be used including, but not limited to, warnings, time outs, isolation within and without of the classroom, write-offs, detentions, out of school suspensions, corporal punishment, withholding of extra opportunities, change in class assignment, etc.

School-Wide expectations include:
Think Safety by always having a hall pass; reporting unsafe conditions; and reporting bullying.
Engaging Respect by following directions from all staff; and respecting personal body space.
Accepting Responsibility by accepting consequences; following dress code; and being a good citizen (honest, caring, cooperative, and fair).
Monitoring Behavior by walking at all times; keeping hands, feet, and other objects to yourself; and following the expectations of your designated area.
Students shall help maintain the school environment, preserve school property, and exercise care while using school facilities. Vandalism or direct misuse of the school campus or its property may result in community service within the school building.
All students will follow proper safety precautions and play following rules of good citizenship, sportsmanship, and fair play when on the playground.

Play in designated play area.
Objects (sticks, mulch, rocks, etc.) should never be thrown.

Do not reenter the building without teacher permission.
When writing a check to the school, please make sure that you have the proper funds in the bank to cover the check. We will charge a $30 service charge for returned checks.
Students are expected to conduct themselves in an appropriate manner, as they are representatives of Pine View Elementary. Field trips are school functions and rules, expectations, and discipline measures will remain consistent with regular school policy. Sack lunches will be available to all students going on field trips.
Each 3rd, 4th, 5th, 6th, 7th, and 8th grader will be assigned a specific locker for use during the school year. Remember, this is a possession of the school being loaned to your student and be searched, if need be.
Report cards indicate the student's progress and will be sent to parents four (4) times during the school year. It is important that parents thoroughly understand every grade and level on the report cards, and are encouraged to communicate with teachers if they have any questions or doubts about the student's progress or grades. Please plan to attend the Parent/Teacher conferences in October and January.
Cumberland County Schools Standardized Dress Code Policy
(Board Policy 6.310)
Students shall dress and groom in a clean, neat, and modest manner so as not to distract or interfere with the educational process or cause a safety hazard. Students are expected to adhere to the provisions of this dress code during school hours (whether on or off campus) and while in attendance at school-sponsored events. All students in K - 12 should adhere to the following:
The following shall NOT be worn at school or school sponsored events during regular school hours:

Clothing or accessories that denote affiliation with any gang associated with criminal activity or a safety hazard or a security risk.

Ill fitting clothing such as saggy/baggy pants or oversized coats, sweaters, sweatshirts, etc.

Pajama type clothing

Clothing with holes above the knees

Clothing/tattoos with suggestive or inappropriate slogans, vulgar captions, and advertisements for tobacco, alcohol, or drug products.

Caps, hats, or headscarves, for boys or girls, will not be worn inside the buildings.

Spandex, form fitting or body fitting clothes.

Clothing with revealing necklines.

Extreme hair color or style, makeup, and/or nail color.

Violations may result in the following consequences:

First Violation: The student will receive a written warning and the violation must be corrected.

Second Violation: Parents will be called, the violation will be corrected, and a detention will be assigned.

Third Violation: Students will be suspended until parent conference.

The following rules will be enforced for ALL students:

Any color or style of shoes, with the exception of "heely" or bedroom slipper type shoes may be worn to school.

Tops worn with leggings should be no higher than five (5) inches from the middle of the knee.

Without leggings, shorts/skirts/ dresses will be no higher than five (5) inches from the middle of the knee.

Slits in skirts/dresses will be no higher than five (5) inches from the middle of the knee.

Pant legs must not drag flagrantly on the floor.

No tinted glasses/sunglasses are permitted unless they are doctor prescribed.

No body piercing jewelry, including spacers, except for earrings in the ear for boys and girls.

Large heavy jewelry chains, and any jewelry that could be deemed dangerous, will not be permitted.

Valuable clothing and jewelry are discouraged.

Shirt and blouse length may not be so short that students raising their elbows to the height of his or her shoulder exposes midriff.

Tops, blouses, and shirts must fit and must cover the shoulders so as not to reveal the torso or undergarments.

All trench/duster style coats that fall below the knee are prohibited.

Bib overalls may be worn as long as galluses and side closures are fastened.

The principal's judgment will prevail in all matters regarding the application of these rules.

Special dress days may be designated by the principal to include but not limited to the following examples: field days, picture days, school spirit days, etc. If a student cannot comply with the standardized dress code based on religious beliefs or their physical characteristics, his or her parent or guardian may provide written explanation to the principal for possible relief from certain aspects of the code.
Student-to-Student Relationships
All students are urged to avoid any behavior or actions that might cause physical, mental, or emotional harm to any other students. Pine View Elementary School adheres to a "hands-off" policy for all students. Violation of this policy will lead to disciplinary action.
Corporal punishment (paddling) is one form of discipline, which is permitted by state law, local board policy, and school administration. As a last resort, Pine View Elementary School uses corporal punishment as one of its disciplinary options.

If there is any medical reason why a student should not be paddled, then it is the parent's responsibility to supply the school with a doctor's statement of the condition at the beginning of each school year. A consent form is given to families annually. The Principal or teacher may use corporal punishment in a reasonable manner against any student for good cause in order to maintain discipline and order within the public schools in accordance with the following guidelines:

The school principal or his/her designee must approve the use of and be present during each instance of corporal punishment in the school. The principal or designee and one other professional employee must be present during corporal punishment;

Corporal punishment shall be administered only after other less stringent measures have failed, or if the conduct of a student is of such nature that corporal punishment is the only reasonable form of punishment under the circumstances;

The instrument to be used in administering corporal punishment shall be approved by the principal;

Corporal punishment shall be reasonable;

The nature of the punishment will be such that it is in proportion to the gravity of the offense, the apparent motive and disposition of the offender, and the influence of the offender's example and conduct on others; and

In determining the use and degree of corporal punishment, consideration will be given to the age, sex, size, physical and emotional condition of the child

It shall be the responsibility of the parent or guardian to furnish the school principal a doctor's statement if there is a medical reason that corporal punishment should not be administered to a child.

A parental consent form (provided by the system) indicating whether a parent/guardian allows or disallows corporal punishment shall be submitted to the school annually. This form will is found is your Student's Registration Packet. A disciplinary record shall be maintained and shall contain the name of the student, the type of misconduct, the type of corporal punishment administered, the name of the person administering the punishment, the name of the witness present and the date and time of punishment. Disciplinary records shall be filed in the school office and made available to parents or students, whichever is appropriate.
We have an active Parent Volunteer Program. Parent Involvement Plan is listed towards the end of this booklet. Volunteer sign-up sheet is provided to parents in the registration packet at the beginning of each school year. If you are interested in doing volunteer work or service on various committees at Pine View Elementary School, please complete the sign-up sheet and return it to your child's teacher or contact the school office.
Discrimination & Harassment
(Sexual, Racial, Ethnic, Religious)
Students shall be provided a learning environment free from sexual, racial, ethnic and religious discrimination/harassment. It shall be a violation of this policy for any employee or student to discriminate against or harass a student though disparaging conduct or communication that is sexual, racial, ethnic or religious in nature. Discrimination/Harassment toward any student or employee by an employee or another student will not be tolerated. Discrimination/Harassment is defined as conduct, advances, gestures or words either written or spoken of a sexual, racial, ethnic or religious nature which: unreasonably interferes with the student's work or educational opportunities; or creates an intimidating, hostile or offensive learning environment; or implies that submission to such conduct is made an explicit or implicit term of receiving or credit; or implies that submission to or rejection of such conduct will be used as a basis for determining the student's grades and/or participation in a student activity.
Students shall be provided a safe learning environment. It shall be a violation of this policy for any student to bully, intimidate or create a hostile educational environment for another student. Bullying and intimidation are defined as either physically harming a student or damaging his/her property, or knowingly placing the student in reasonable fear of such, causing emotional distress to a student, or creating a hostile educational environment. The policy addresses conduct taking place on school grounds, at any school-sponsored activity, on school-provided transportation, or at any official school bus stop. Cyber bullying is a form of bullying undertaken through the use of electronic devices. Alleged victims of the above offenses shall report these incidents immediately to a teacher, counselor or building administrator.
The following consequences will be imposed for students who choose to bully:

1st Offense: Warning - A verbal warning will be given for the first offense

2nd Offense: Discipline Form - Parent notification of behavior

3rd Offense: Discipline Form - Suspension until parent conference

4th Offense: Discipline Form - Refer to Cumberland County Schools Safety Coordinator

5th Offense: Suspension

A hotline is available to report any issues with bullying. You may call the following number at any time to file a report: 931-456-6461. For more information, including grievance procedures, refer to Cumberland County School Board Policy 6.304
Pine View Elementary abides by TCA 49-6-4017 regarding behavior/discipline. Maintaining an orderly, safe environment for students is the responsibility of all school staff members. Any staff members may give direction to any student to ensure school rules, policies, and procedures are enforced. Students are expected to comply with all staff instructions. Every discipline strategy used is designed to help students learn to think before acting and to become more responsible. While students must have consequences for misbehavior, our goal is not to punish, but to help students grow and improve both academically and socially.
School-Wide Positive Behavior Program
It is the goal of Pine View Elementary to have positive behavioral and social interactions of our students. This in return will lead to more educational growth. In an effort to meet this goal, we have put in place a school-wide positive behavior program. This program will equip students with meaningful tools that will ensure lasting success and change within the school environment and throughout the student's' life.
Discipline of Special Education Students
Suspension for more than a total of (10) days per incident shall be considered a change of placement for special education students. Prior to such action an IEP-Team must meet.
Corporal punishment refers to spanking, paddling, or otherwise physically disciplining children. Such punishment is governed by a specific school board policy that requires "parent permission must be obtained by the principal, in writing, before corporal punishment is administered." Principals will comply with the parents' wishes in this regard.
Teachers or school administrators have the option of assigning after-school detention. Students will be required to stay after school until 4:00 p.m. on the assigned day. Students must be signed out. Students must have a note from the parent to walk home after detention. Students will not be allowed to attend sports practices or ride the tutoring bus home after detention.
In-School Suspension / Student Suspensions
In-school suspension is the removal of a student from the classroom or other area to the ISS room or another location for a designated amount of time. The student is under constant supervision and no socialization with other students is permitted. The student is expected to remain seated and work quietly.

The principal or assistant principal/designee may suspend any student from attendance at school or any school-related activity, on or off campus (out-of-school suspension), or from attendance at a specific class or classes, or from riding a school bus, without suspending such student from attendance at school (in-school suspension) for good and sufficient reasons.
(Board Policy 6.309)
In order to ensure a safe and secure learning environment free of drugs, violence, and dangerous weapons, any student who engages in the following behaviors will be subject to suspension for a period of not less than one calendar year. The Director of Schools shall have the authority to modify this suspension requirement on a case-by-case basis. Zero-tolerance acts are as follows:
Weapons and Dangerous InstrumentsStudents shall not possess, handle, transmit, use or attempt to use any dangerous weapon in school buildings, or on school grounds at any time, or in school vehicles and/or buses or off the school grounds at a school sponsored activity, function, or event. Dangerous weapons for the purposes of this policy shall include, but are not limited to a firearm or anything manifestly designed, made or adapted for the purpose of inflicting death or serious bodily injury or anything that in the manner of its use or intended use is capable of causing death or serious bodily injury. Violators of this section shall be subject to suspension and/or expulsion from school. In accordance with state law, any students who bring or possess a firearm on school property shall be expelled for a period of not less than (1) year. The director of schools shall have the authority to modify this suspension requirement on a case-by-case basis.
Drugs & Alcohol
Students will not consume, sell, possess, use, distribute or be under the influence of illegal drugs or alcoholic beverages in school buildings or on school grounds at any time, in school vehicles or buses, or at any school sponsored activity, function, or event whether on or off school grounds. This includes but is not limited to abuse of inhalants and prescription drugs. Disciplinary sanctions will be imposed on students who violate standards of conduct required by this policy. Such sanctions will be consistent with local, state and federal laws, up to and including suspension/expulsion as well as referral for prosecution. In accordance with state law, any students who unlawfully possess any drug including any controlled substance or legend drug shall be expelled for a period of not less than (1) year. The director of schools shall have the authority to modify this suspension requirement on a case-by-case basis.
Notification
When it is determined that a student has violated any of the above policies, the principal of the school shall notify the student' s parent, or guardian and the criminal justice, or juvenile delinquency system as required by law.
Drugs
In accordance with state law, any students who unlawfully possess any drug including any controlled substance or legend drug shall be expelled for a period of not less than (1) year. The director of schools shall have the authority to modify this suspension requirement on a case-by-case basis.
Assault
In accordance with the state law, any student who commits aggravated assault upon a teacher, administrator, any other employee of the school or school resource officer shall be expelled for a period of not less than (1) calendar year. The director of schools shall have the authority to modify this suspension requirement on a case-by-case basis.
Electronic Threats
In accordance with state law, any student who transmits by an electronic device any communication containing a credible threat to cause bodily injury or death to another student or school employee and the transmission of such threat creates actual disruptive activity at the school that requires administrative intervention shall be expelled for a period of not less than one (1) calendar year. The director of schools shall have the authority to modify this expulsion requirement on a case-by-case basis
Tobacco
The possession, use, or transfer of tobacco or tobacco products in any form by any students is strictly prohibited. Any student caught in the possession of, using, or transferring any tobacco or tobacco product while at school or participating in a school-sponsored event will be referred for disciplinary action. Disciplinary sanctions will be imposed on students who violate standards of conduct required by this policy. Such sanctions will be consistent with local, state and federal laws, up to suspension/expulsion and/or referral for prosecution.
Lockers, other storage areas, and vehicles on school property are subject to search, including drug dog searches. The purpose of the drug dog search of Cumberland County Schools is to create and/or maintain a drug-free environment in all of our schools. All federal and state laws and policies related to search and seizure will be followed in the scope of all school searches (TCA 49-9-404, TCA 49-6-204, CCBOE 6.303). Any principal, or his/her designee, having reasonable suspicion may search any student, place, or thing on school property or in the actual constructive possession of any student during any organized school activity off campus including buses, vehicles of students or visitors, or containers or packages if he/she receives information which would cause a reasonable belief that the search will lead to the discovery of: evidence of any violation of the law, evidence of any violation of school rules or regulations or proper standards of student or faculty conduct, or any object of substance which, because of its presence, presents an immediate danger, harm, or illness to any person. (CCBOE 6.603, TCA 49-6-4202, TCA 49-6-4212).
No student will be allowed to drive any type of automobile or motorized vehicle to school. Unauthorized vehicles found on the school campus will be towed at the owner's expense.
Board Policy 6.308
In order to maintain conditions and atmosphere suitable for learning, no person shall enter on to a school bus or parents of students or other persons with lawful and valid business on the bus. A driver may remove a student in the event that the driver finds it necessary for the safety of the other student passengers or the driver, provided that the driver secures the safety of the ejected student for the uncompleted trip. A driver shall report to school authorities as soon as possible, but no later than the end of the route, any student refusing to obey the driver or exiting the bus without the driver's permission at a point other than the student's destination for that trip.

The school bus is an extension of school and is a privilege; therefore, students shall conduct themselves on the bus in a manner consistent with the established standards for safety and classroom behavior. Students are under the supervision and conduct of the bus driver while on his/her bus, and all reasonable directions given by him/her shall be followed.

Any misconduct in which it becomes necessary for the driver to report to the principal may result in the student becoming ineligible for transportation. Any child wishing to ride the school bus to any location other than his/her regular drop off MUST have a permission slip from their parent, and the principal MUST sign it. If a child does not provide this information, the driver will take the child home. If this is a child going home with someone on another bus other than his/her own, the driver will not allow the student to board the bus. Students who transfer from bus to bus while en route to and from school shall be expected to abide by the discipline policies adopted by the Board and rules adopted by the staff of the terminal school.
All students are expected to comply with the following bus rules:
Observe the same conduct as in the classroom. Loud noise, which might distract the driver, is prohibited.
Be courteous. The use of profane language is prohibited.
Consuming food, candy, gum, and/or drink on the bus are prohibited.
Help keep the bus clean. Do not litter.
Cooperate and obey the driver at all times.
Smoking, chewing, or dipping tobacco and use of/or possession of drugs or alcohol is prohibited.
Do not be destructive; buses are expensive.
Students will remain seated at all times when the bus is in motion. The driver has the authority to assign seats.
Keep head, hands, feet, and body inside bus at all times.
Knives, firearms, and fireworks are prohibited.
Students will be at the bus stop when the bus arrives and will load and unload in an orderly manner.
Fighting, scuffling, and horseplay are prohibited at the bus stop or on the bus.
Large articles (including balloons) that cannot be held by the student are prohibited.
Please note the parent letter, regarding bus behavior, in your student's registration packet. You are asked to sign the letter and return it to the school. If you should have transportation questions please contact the Transportation Supervisor at 931-484-6762.
Incidents will be documented with notifications sent to parents for signature. A copy of each incident will to be sent home for signature and a copy given to principal for follow-up. Principals will make sure notifications are signed by parent and returned to school.

1st Conduct Report - Warning and Parent Notification

2nd Conduct Report - Parent Notification and 3 day bus suspension

3rd Conduct Report - Parent Notification and 5 day bus suspension

4th Conduct Report - Parent Notification and 10 day bus suspension

5th Conduct Report - Bus suspension for remainder of semester

Each class has a specific plan to follow in the event of an emergency. Drills for such events as fire, tornado, bomb threat, or unauthorized intruder are held periodically. In the event of a real emergency, parents will not be admitted into the building or be allowed to leave with their child until the facility is secure, an accounting has been made of all students, and emergency personnel deem it safe to release them.
Extracurricular Activities and School Policy
Students are encouraged to participate in the wide variety of clubs, organizations and activities available at Pine View Elementary. Some include: Football, Middle School Softball, Chess Club, Yearbook, Basketball, 4-H, Beta Club, Middle School Volleyball, Art Club, Cross Country Team, Cheerleading, Band, Student Council, and Garden Club. All students participating in clubs are expected to follow school rules.

Any student, or group of students, wishing to form an organization must have permission from the principal. Pine View also offers a variety of enrichment opportunities throughout the year. Watch and listen for announcements regarding this!

Students must be in attendance at school at least half a day in order to be eligible to participate in extracurricular activities that day, including practice. Students who are not present on the day of scheduled extracurricular events are not to be in attendance at ballgames, dances, etc. Students requiring disciplinary action on the day of extracurricular activities, i.e. ISS, suspensions, etc. may not attend after school events.

Students attending after school activities will be expected to comply with the policies concerning behavior and dress code as outlined in the Pine View Parent/Student Handbook. Once a student has arrived, the student will not be allowed to leave until leaving for the evening. Students who are picked up late from evening events may not be allowed to attend activities in the future. Any student who fails to comply with the rules may be asked to leave the event without refund of money and may be subject to further disciplinary action.

Student Athletic Eligibility
All sports and other activities require that students must have good conduct in order to participate. Participation in, or attendance at, any school activity requires students to obey school rules, regulations, and policies.

Student Eligibility of the Cumberland County Athletic Procedures Manual states: To be eligible to participate in elementary athletics in Cumberland County Schools a student must:

Be less than 15 years of age on August 1 of the school year in question

Be less than 13 years of age to be eligible for Junior Varsity and be in the 6th grade or below

Be enrolled at the school where they intend to participate in sports following the Elementary Athletic Procedures Manual

Have his/her name on the eligibility list submitted to the Coordinator of Elementary Athletics prior to the first game

For all sports, have a physical examination by a physician as well as proof of insurance and submit a record of such to the school principal prior to first practice. (Students do not have to have a physical to try out. If a student uses school insurance they must carry the 24-hour per day policy.)

Be in regular attendance with no unexcused absences. A student must be in school the day of the athletic event to be eligible to play.
Not have more than one failing grade for each nine-week period. Students who fail to maintain adequate academic standards shall be ineligible for the following nine-week period; effective the day after grade cards go out.

RTI
Response to Intervention
At the beginning of the school year and at the semester break, students in K-8th grade will be screened in both math and reading. Students that are determined to need additional assistance above and beyond the regular program will then begin the RTI program. We will target students in their specific area of need. RTI has seen great success. However, through the process, if students are not making appropriate gains even with targeted assistance after several weeks of intervention, the student may be eligible for evaluation through special education services.
504 Services
The Rehabilitation Act of 1973, commonly referred to as Section 504, is a nondiscrimination statute enacted by the United States Congress. The purpose of the Act is to prohibit discrimination and to assure that disabled students have educational opportunities and benefits equal to those provided to nondisabled students.

An eligible student under Section 504 is a student who (a) has, (b) has a record of having, (c) is regarded as having a physical or mental impairment which substantially limits a major life activity such as learning, self-care, walking, seeing, hearing, speaking, breaking, working, and performing manual tasks.

The 504 program coordinator is Kasey Lowe. If you believe your child qualifies for this program through any disability which interferes with their learning, please contact the school as soon as possible.
Commitment to Health
In effort to maintain the health and protect the safety of children who have life-threatening allergies, homemade foods, including homemade snacks, may not be distributed and/or consumed by students within the school grounds. We are a nut free campus, no nuts of any kind are allowed at Pine View Elementary School.
Medications
Students are not to maintain possession of any form of medication at any time. All medical forms can be obtained in the school office. Parents will complete a medication form for each prescribed medication. Parents must bring all medications to the school. Do not send medication to school with your child. If over-the-counter medications/preparations are necessary, including cough drops, these medications must be supplied by the parent in original containers and given to the nurse along with written consent. Long-term medications may be administered at school, by school personnel, when such treatment is necessary for school attendance and cannot otherwise be accomplished. Prescribed medication may be administered by a school nurse or by a non-health professional designate of the principal or school nurse. The medication should be brought to school in the original container appropriately labeled by the pharmacy. Parents may request that the pharmacist dispense two bottles of medication, one for home and one for school. Narcotic (pain relief medicine) is prohibited during school hours due to possible side effects. The School Nurse encourages short term antibiotics (tablets or liquids) be given at home before and after school, as well as over-the-counter medications/preparations (Tylenol, aspirin, Benadryl, cough syrups, lotions, or ointments).
Student Insurance
Insurance is available through the school for a nominal fee. Inquire in the front office for more information
Library Media Center
The Pine View Elementary library provides books, magazines, and other supplemental materials for both classroom use and recreational reading. It has an open schedule and students have daily access. Students are responsible for any items they check out and are required to pay for any lost or damaged items.
Special Education
Approximately 15% of America's population has a learning disability, or difference. These learning differences are most often discovered during the elementary years. If a student participates in the RTI program to the point of educational testing, a special education teacher, school psychologist, administrator, and the classroom teacher will meet with parents to determine next steps. An IEP, or Individualized Education Plan, is written for each student who qualifies for special education services. Cumberland County Schools offers special education services to students with physical, emotional, or learning disabilities as well as speech, hearing, and visual impairments. Services are also provided for students in need of homebound studies.

If your child received early intervention services as an infant or toddler up to age three, and may still need special education, your service coordinator will assist you with transition planning and making a referral to Preschool Special Education. If your preschool-age child did not receive early intervention services, but has delays in development, you or professionals who have worked with your child may make a referral to the Cumberland County Schools Special Education department who will assist you in completing the referral process. Cumberland County Schools are committed to finding students suspected of having disabilities as early as possible. Children with disabilities that impact their learning have the right to a free, appropriate public education from the time they turn three years old until they are twenty-one.
Lice ScreeningHead lice are parasites that primarily live on the human head. Many people associate lice with unclean people or homes. This is not necessarily true. Lice cannot jump or fly and are usually transmitted by contact with infested persons, their clothing, or a comb or brush. Children should be checked frequently at home when shampooing to detect a problem early. Screenings take place randomly at school in the classroom setting. The school nurse or designee may check for head lice. Pine View Elementary and Cumberland County schools abides by the following policy concerning head lice:

Any student who has lice, nymphs, or nits shall be immediately removed from the classroom. School Personnel will contact parent/guardian and request that the student is picked up immediately from school.

Parents or guardians who pick up students who have been identified with lice, nymphs or nits shall be shown the infestation evidence and given the specified "Treatment and Prevention of Head Lice" information sheet regarding treatment of the child, other family members, and the home environment.

Students who return to school after treatment of an infestation shall be accompanied by a parent/guardian, and checked by the school nurse for the absence of all lice, nymphs, and nits.

The administration shall take steps to identify appropriate procedures for the control of lice outbreaks including records, personnel training, treatment of students, procedures for handling student clothing and other personal items, and appropriate custodial procedures.

Principals are authorized to provide up to three (3) non-consecutive excused absences and one excused tardy/early dismissal as related to the treatment for the current academic year for students who have lice infestations. In cases of chronic or recurring lice infestation in a child or family, the principal should refer the family to an appropriate agency which may include one or more of the following: Department of Children's Services, Juvenile Court, or the Family Resource Center.

Provide each parent or guardian a copy of Attendance Policy #6.200, which includes make-up work guidelines.

Upon school closings exceeding four (4) consecutive days, the school nurse or Superintendent of Schools designee shall conduct a school wide random screening.

The administration shall periodically update control procedures as new information and needs dictate.

The principal may request that further examination be conducted by the school nurse, a physician, or County Health Department and may request periodic re-examinations after the student has been readmitted to the school.

Meningococcal Vaccine: What You Need to Know
What is meningococcal disease?
Meningococcal disease is a serious bacterial illness. It is a leading cause of bacterial meningitis in children 2 through 18 years old in the United States.Meningitis is an infection of fluid surrounding the brain and the spinal cord. Meningococcal disease also causes blood infections. About 1,000 - 2,600 people get meningococcal disease each year in the U.S. Even when they are treated with antibiotics, 10-15% of these people die. Of those who live, another 11 -19 % lose their arms or legs, become deaf, have problems with their nervous systems, become mentally retarded, or suffer seizures or strokes. Anyone can get meningococcal disease. But it is most common in infants less than one year of age and people with certain medical conditions, such as lack of a spleen. College freshmen who live in dormitories, and teenagers 15-19 have an increased risk of getting meningococcal disease. Meningococcal infections can be treated with drugs such as penicillin. Still, about 1 out of every ten people who get the disease dies from it, and many others are affected for life. This is why preventing the disease through use of meningococcal vaccine is important for people at highest risk.
Who should get meningococcal vaccine and when?
MCV4 is recommended for all children and adolescents 11 through 18 years of age. This dose is normally given during the routine preadolescent immunization visit (at 11 to 12 years of age). But those who did not get the vaccine during this visit should get it at the earliest opportunity. Meningococcal vaccine is also recommended for other people at increased risk for meningococcal disease:

College freshmen living in dormitories.

Microbiologists who are routinely exposed to meningococcal bacteria.

U.S. military recruits.

Anyone traveling to, or living in, a part of the world where meningococcal disease is common, such as parts of Africa.

Anyone who has a damaged spleen, or whose spleen has been removed.

Anyone who has terminal complement component deficiency (an immune system disorder).

People who might have been exposed to meningitis during an outbreak.

MCV4 is the preferred vaccine for people 2 through 55 years of age in these risk groups. MPSV4 can be used if MCV4 is not available and for adults over 55.

What are the risks from meningococcal vaccine?
A vaccine, like any medicine, could possibly cause serious problems, such as severe allergic reactions. The risk of meningococcal vaccine causing serious harm, or death, is extremely small. As many as half the people who get meningococcal vaccines have mild side effects, such as redness or pain where the shot was given. If these problems occur, they usually last for 1 or 2 days. They are more common after MCV4 than after MPSV4. A small percentage of people who receive the vaccine develop a fever. Serious allergic reactions, within a few minutes to a few hours of the shot, are very rare. A serious nervous system disorder called Guillain-Barre Syndrome (or G.B.S.) has been reported among some people who received M.C.V. 4. This happens so rarely that it is currently not possible to tell if the vaccine might be a factor. Even if it is, the risk is very small.
Meningococcal vaccine:
There are two kinds of meningococcal vaccine in the U.S.: -Meningococcal conjugate vaccine (MCV4) was licensed in 2005. It is the preferred vaccine for people 2 through 55 years of age.
Meningococcal polysaccharide vaccine (MPSV4) has been available since the 1970s. It may be used if MCV4 is not available, and is the only meningococcal vaccine licensed for people older than 55. Both vaccines can prevent 4 types of meningococcal disease, including 2 of the 3 types most common in the United States and a type that causes epidemics in Africa. Meningococcal vaccines cannot prevent all types of the disease. But they do protect many people who might become sick if they didn't get the vaccine. Both vaccines work well, and protect about 90 percent of those who get it. MCV4 is expected to give better, longer-lasting protection. MCV4 should also be better at preventing the disease from spreading from person to person.
How Many Doses?
People 2 years of age and older should get 1 dose. Sometimes an additional dose is recommended for people who remain at high risk. Ask your provider. MPSV4 may be recommended for children 3 months to 2 years of age under special circumstances. These children should get 2 doses, 3 months apart
Some people should not get meningococcal vaccine or should wait. Anyone who has ever had a severe (life-threatening) allergic reaction to a previous dose of either meningococcal vaccine should not get another dose. Anyone who has a severe (life threatening) allergy to any vaccine component should not get the vaccine. Tell your doctor if you have any severe allergies. Anyone who is moderately or severely ill at the time the shot is scheduled should probably wait until they recover. Ask your provider. People with a mild illness can usually get the vaccine. Anyone who has ever had Guillain-Barre Syndrome should talk with their provider before getting MCV4. Meningococcal vaccines may be given to pregnant women. However, MCV4 is a new vaccine and has not been studied in pregnant women as much as MPSV4 has. It should be used only if clearly needed. Meningococcal vaccines may be given at the same time as other vaccines.
What if there is a moderate or severe reaction?

What should I look for?
Any unusual condition, such as a high fever, weakness, or behavior changes. Signs of a serious allergic reaction can include difficulty breathing, hoarseness or wheezing, hives, paleness, weakness, a fast heartbeat or dizziness.
What should I do?Call a doctor, or get the person to a doctor right away. Tell your doctor what happened, the date and time it happened, and when the vaccination was given. Ask your doctor, nurse, or health department to report the reaction by filing a Vaccine Adverse Event Reporting System (VAERS) form, or you can file this report through the VAERS web site at www.vaers.hhs.gov or by calling 1-800-822-7967. VAERS does not provide medical advice.
The National Vaccine Injury Compensation Program A federal program exists to help pay for the care of anyone who has had a rare serious reaction to a vaccine. For information about the National Vaccine Injury Compensation Program, call 1-800-338-2382 or visit their website at http://www.hrsa.gov/vaccinecompensation
How can I learn more?

Ask your immunization provider. They can give you the vaccine package insert or suggest other sources of information.

Call your local or state health department.

Contact the Centers for Disease Control and Prevention (CDC):
Call 1-800-232-4636 (1-800-CDC-INFO)

Visit CDC's websites at: http://www.cdc.gov/vaccines

Visit CDC's meningococcal disease website at http://www.cdc.gov/meningitis/bacterial.html

Visit CDC's Travelers' Health website at www.n.cdc.gov/travel

Pine View Elementary School's Family Engagement Plan
Part 1: General Expectation:

Pine View Elementary School agrees to implement the following requirements:

Use the Cumberland County School Board's Parent Involvement Policy as our foundation.

Use the System's Parent/Family involvement Policy as the basis for our individual school plan.

Develop jointly with Family Friendly Schools Team and Pioneer families and distribute to all families of our students a written parent/family involvement plan, with amendments as necessary, to keep an agreed upon plan.

Notify all families of this "Pioneer Plan" through our school website (pvs.ccschools.k12tn.net), paper distribution, and in a language the parents can understand, if needed.

Update the Pioneer Plan periodically to meet the changing needs of our families and school.

Entertain family comments and submit any unsatisfactory comments with the plan to the system.

Make the "Pioneer Plan" available in all classrooms, school library, and office for all to view.

Share jointly with Pioneer families the responsibility for student academic growth.

Pine View believes that there is a team consisting of staff, parents, families, and community members providing participation and involvement with regular meaningful communication that will help ensure the academic learning of our students, believing that this team plays an integral role in assisting the child in learning by being actively involved in the child's education

Part 2: Pioneer Plan Implementation

Goal 1:
The "Pioneer Plan" will keep all families informed of Title 1 status, State of the School, and opportunities for involvement and participation by parents

ACTIVITIES AND STRATEGIES / PARTICIPANTS / TIME AND DATE / EVIDENCE

Develop Parent Involvement Plan known as "Pioneer Plan"/Family Friendly School Team/ Ongoing-Beginning of Summer 2005/ Minutes and plan, Sign-in sheets

Convene annual Title 1 meeting to inform of Title 1 rights, state of the school / Principal, staff, parents, community / Early in school year 1st or 2nd PTO / Power point, Sign-in sheets, Invitations

Offer various meeting times to make aware of student status / Principal, staff, parents / throughout year, before, after, during school/Sign-in sheets

Offer Coffee with the Principal / Principal and parents / Throughout year / Sign-in sheets, invitations

"Meet Your Teacher" Night followed by Chili Supper - PTO / Principal, staff, parents, community, PTO / 1st week of school/ Sign-in sheets, invitations

Keep parents aware of various activities through school-wide monthly calendars of events, website, planners, notebooks, newsletters, individual announcements / Principal, staff, parents, community / Ongoing throughout the school year / Invitations, visitors sign-in, calendars, folders, newsletters, etc.

Offer parents individual conferences to explain curriculum, assessments, and proficiencies / Principal, staff, parents / End of the 1st nine weeks, end of the 1st semester, as needed by staff or parents / Invitations and sign-ins

Maintain awareness of student progress through reports each 4.5 weeks/Staff and parents / Middle of nine weeks, end of nine weeks / Progress report, and report cards.

Goal 2:
The "Pioneer Plan" will allow for joint responsibility developed by the school and parents.

ACTIVITIES AND STRATEGIES / PARTICIPANTS / TIME AND DATE / EVIDENCE

Meet with FFS team and any interested parent or community members to redo or modify existing Parent and School Compact developing the school's responsibility, the parent's responsibility, the student's responsibility in the academic success of the student/FFS team, parents, community members/Spring/Sign-in sheet, Compact

Address the importance of communication between the parent and school through parent and teacher conferences and also through email/Principal, teachers, parents/Ongoing and scheduled minimum of 2 per year/Notification, sign-in, email list

Ask for volunteers to help with the development of the student and communication with the homes allowing for participation and observation/Principal, teachers, parents/Beginning of school year, throughout year/Volunteer sheet

Implement Literacy Program to help students with volunteer tutors/Literacy Leader, and volunteers/Ongoing throughout school year/Teacher referrals and volunteer sign-in

Goal 3:
The "Pioneer Plan" will build capacity for involvement with parents, school, and community to improve student academic achievement

ACTIVITIES AND STRATEGIES/PARTICIPANTS/TIME AND DATE/EVIDENCE

Address parent understanding of State Standards, Terra Nova, And Teacher Assessments through various meetings/ Principal, staff, parents/Annual Title 1 meeting, parent conferences/Powerpoint, sign-ins

Provide parent classes for understanding State standards, Terra Nova, and Teacher assessments and how to work with the teachers to improve their child's achievement and the parents' responsibilities/Principal, staff, parents/ Monthly/Power point, sign-ins

Offer Workshops to help parents work with their child to improve academic achievement/ principal, staff, parents/Monthly/Sign-ins, notice

Offer Parent Resource Center to assist both with literature and video to aid parents in their development to help their children learn/principal, staff, parents/Daily/Sign-ins, sign-outs
Offer Literacy Nights in the Library and Computer Lab/Literacy Leader, Staff Technology Instructor/Monthly/
Sign-ins, notice

Teach parent classes for opportunities for refresher or GED preparations/Staff, parents, community/Weekly/Sign-ins, and graduations

Goal 4:

The "Pioneer Plan" will include opportunities for integration of professional development for staff in the value of parent contributions, reaching out to, working with and communicating with parents to build ties between the school and our parents.
Activities & Strategies / Participants / Time & Date / Evidence
Pine View Elementary School with the implementation of the "Pioneer Plan" will provide reasonable support for parent involvement as parents may request, providing for opportunities for the participation of families with limited English proficiency, disabilities, and migrant, as needed, to remove any possible barriers. The "Pioneer Plan" will use the Title 1 parent involvement allocated funds to implement the parent involvement programs to be beneficial to the school, parents, and students.
The Cumberland County School System Parental Notification Document is available on the community table in front of the office for your convenience.
Teach strategies for staff to coordinate with parents/ Principal, staff, parents/ Faculty meetings/ Sign-ins, agendas, and copies

Coordinate as possible with community schools/ Principal, staff, daycares/ Ongoing as possible/ Minutes
Grievance Procedure
Complaints and grievances shall first be made to the teacher, then to the principal. If not resolved, the matter may be appealed to the Superintendent of Schools.
Pine View Elementary is a Title I School receiving federal funds to enhance educational opportunities for all students.
Ahera Asbestos Management PlanA copy of the Asbestos Management Plan is on file at each school and at the office of the Director of Schools. This plan can be viewed during normal school hours by inquiring with the office personnel at the individual school. You can also view this plan at the Cumberland County Board of Education Central Office during business hours 8 a.m. until 4 p.m. weekdays. For further information, please call the Maintenance Office at 931-484-5763.
Parental Notification Under NCLBTennessee Department of Education-Office of Federal Programs: The No Child Left Behind Act (NCLB) makes it clear that Congress expects schools receiving federal funds to ensure that parents are actively involved and knowledgeable about their schools and their children's education. The law requires schools to give parents many different kinds of information and notices in a uniform and understandable format and to the extent practicable, in a language that the parents can understand. The following is information that Title I schools must report:
Nondiscrimination Policy
The Cumberland County School System and Pine View Elementary School complies with Title VI and VII of the Civil Rights Act of 1964, Title IX of the Education Amendments of 1972 section 504 of the Rehabilitation act of 1973, Executive Order 11,246, Americans with Disabilities Act of 1990, and the related regulations to each.
Anti Discrimination Statement
It is the policy of Cumberland county Schools to provide an environment free of discrimination and harassment of an individual because of that person's race, color, national origin, age (over 40), sex, pregnancy, religion, creed, disability or any other category protected by state and/or federal law. The Cumberland County Schools appeals process is referenced in BOE Policy 5.5011. The Cumberland County Schools contact person is Federal Programs Director Dan Schlafer @ 368 Fourth Street, Crossville, Tennessee, 38555. Phone: 931-484-6135.

Es la política de Cumberland escuelas del condado para proveer un ambiente libre de discriminación y el acoso de un individuo debido a su raza, color, origen nacional, edad (mayores de 40 años), sexo, embarazo, religión, credo, discapacidad o cualquier otra categoría protegido por el estado y / o la ley federal. El Condado de Cumberland Escuelas proceso de apelación se hace referencia en la política BOE 5,5011. El Condado de Cumberland persona de contacto Escuelas es Director de Programas Federales Dan Schlafer @ 368 Fourth Street, Crossville, Tennessee, 38555. Teléfono: 931-484-6135.
Pine View Elementary is a Title I School receiving federal funds to enhance educational opportunities for all students.
Report cards on statewide academic assessment
No later than the beginning of the 2002-2003 school year, school districts that receive Title I funds must prepare and distribute to parents an annual district report card showing the number and percentage of schools identified for school improvement; how long the schools have been so identified; and how students achieved on a statewide academic assessment compared to students in the state as a whole. For each school in the district, the report card must show whether the school has been identified for school improvement and how the achievement of the school's students on the statewide assessment and other indicators of adequate yearly progress compare to those in the district and the state as a whole. 20 U.S.C. §6311(h)(2). For each school served under Title I, the district must determine and publicize annually whether the school is making adequate yearly progress. 20 U.S.C. §631 (a)(1)(C). In Tennessee, these requirements are met through our State's report card.


Individual achievement on state assessment.
A school that receives Title I funds must provide each parents information on the achievement level of their child on each of the state academic assessments as soon as is practicably possible after the test is taken. 20 U.S.C. §6311(h)(6)(B); 20 U.S.C. §6312(c)(1)(N).


Schools identified for improvement, corrective action or restructuring.
A school district receiving Title I funds must promptly notify parents of each student enrolled in an elementary or secondary school identified for improvement, corrective action or restructuring that the school has been so identified, an explanation of what the identification means, how the school compares in terms of academic achievement with other schools in the district and in the state, the reasons for the identification, what the school is doing to address low achievement, what the district and state will do to help the school, how the parents can become involved in addressing the school's academic issues, and an explanation of the parents' option to transfer their child to another public school or to obtain supplemental educational services for the child. If a school is subject to restructuring, the district must promptly notify the teachers and parents and provide them an opportunity to comment before an action is taken and to participate in developing any restructuring plan. 20 U.S.C. §6316(b)(6)-(8).


Parental Involvement Policy
A district receiving Title I funds and each school served under Title I must jointly develop with and distribute to parents of children participating in Title I programs a written parental involvement policy. If a school or district has a parental involvement policy that applies to all parents, it may amend the policy to meet the requirements under the NCLB. Schools must hold at least one annual meeting for Title I parents; offer a flexible number of meetings; involve parents in an ongoing manner in the planning, review and improvement of Title I programs; provide Title I parents with information about the programs, a description and explanation of the curriculum, forms of academic assessment and if requested opportunities for regular meetings to discuss the education of their children; and develop a school-parent compact that outlines the responsibilities of each party for improved student academic achievement. 20 U.S.C.§6318(b), (c).


National Assessment of Educational Progress
Districts, schools and students may voluntarily participate in the National Assessment of Educational Progress (NAEP). Parents of children selected to participate in any NAEP assessment must be informed before the assessment is administered that their child may be excused from participation for any reason, is not required to finish any assessment and is not required to answer any test question. A district must make reasonable efforts to inform parents and the public about their right to access to all assessment data (except personally identifiable information), questions and current assessment instruments. 20 U.S.C. §9010 ©(1)(A), (d)(2).


Homeless Children
To be eligible for federal funds for programs assisting the education of homeless children, a district must provide written notice to the parents of each child enrolled in a separate school for homeless children of the choice of schools that homeless schools, and that homeless children must be provided transportation services, educational services and meals through school meal programs comparable to those offered to other children in the school attended. The notice must also include contact information for the local liaison for homeless children and the state coordinator for education of homeless children. If the district sends a homeless child to a school other that the school of origin or the school requested by the parent, the district must proved the parents a written explanation for, including notice of the right to appeal, the decision. The information must also be provided whenever a dispute arises over school selection. 42 U.S.C. §11432(e)(3)©, (E); 11432(g)(2)(B), (E).


Waiver Request
If a school district request the U.S. Secretary of Education to waive any provision or regulation of the NCLB, it must provide notice and information about the waiver to the public in the manner in which is customarily provides public notice. 20 U.S.C. §7861(b)(3)(b).


School Wide Programs

A district must inform eligible schools and parents of schoolwide program authority under which such schools may consolidate funds from federal, state and local sources to upgrade the entire educational program of the school. The school must serve an eligible attendance area in which at least 40% of the children in the area or enrolled in the school are from low-income families. 20 U.S.C. §6312©(1)(A).
Teacher Qualification
At the beginning of each school year, a district that received Title I funds must notify parents that they may request information about the professional qualifications of their children's classroom teacher(s). If a parent request the information, it must include at least whether the teacher has met state qualifications and licensing criteria for the grade levels and subject areas taught; whether the teacher I teaching under emergency or other provisional status; the baccalaureate degree major of the teacher and any other graduate certification. The information must also disclose whether the child is provided services by paraprofessionals, and if so, their qualifications. 20 U.S.C. §6311(h)(6). A Title I school must also give timely notice that the parent's child has been assigned or has been taught for four or more consecutive weeks by a teacher who is not highly qualified. 20 U.S.C. §6311(h)(6)(B); 20 U.S.C. §6312 (c)(1)(N). All teachers and teaching assistants at Pine View Elementary are highly qualified.


Limited English proficiency programs
A school district that uses federal funds to provide a language instruction education program for children with limited English proficiency must no later than 30 days after the beginning of the school year give the parent(s) of each child identified for participation or participating in such a program the following information: why the child is placed in the program; the child's level of English proficiency, how that level was determined and the status of the child's academic achievement; methods of instruction in the program in which their child is placed and those of other available programs; how the program will meet the educational needs of their child; how the program will help their child learn English and meet the educational needs of academic achievement standards for grade promotion and graduation; the specific exit requirements for the program; in the case of a child with a disability, how the program meets the child's IEP objectives; and information about parental rights. For a child not identified as limited English proficient prior to the beginning of the school year, the district must notify parents within the first two weeks of the child being placed in such a program. 20 U.S.C. §6312(g); 20 U.S.C. §7012(a) - (d).


Supplemental Educational Services
If a school fails to make adequate yearly progress according to certain statutory timetables, the district must make supplemental educational services available to eligible children in the school. The district must provide annual notice to parents of the availability of these services, the identity of approved providers of these services and a brief description of the services, qualifications and demonstrated effectiveness of each provider. 20 U.S.C. §631(e) (2).


Safe & Drug-Free Schools Programs

A district receiving safe and drug-free school program funds must inform and involve parents in violence and drug prevention efforts. The district must make reasonable efforts to inform parents of the content of safe and drug-free school programs and activities other than classroom instruction. If a parent objects in writing, the district must withdraw the student from the program or activity. 20 U.S.C. §7116(b); 20 U.S.C. §7163 .


Military Recruiter Access to Student Information
Districts receiving federal education funds must notify parents of secondary school students that they have a right to request their child's name, address and telephone number not be released to a military recruiter without their prior written consent. Districts must comply with any such requests. 20 U.S.C. §7908(a)(2).


Student Privacy

A district must develop and adopt policies regarding the rights of parents to inspect third party surveys before they are distributed to students; measures to protect student privacy when surveys ask for certain sensitive information; parental right to inspect any instructional materials; administration of physical examinations or screening of students; collection, disclosure or sue of personal information from students for the purpose of marketing or selling that information; and the parental right to inspect any instrument used to collect personal information before it is distributed to students. Districts must give parents annual notice of any adoption or continued use of such policies and within a reasonable period of time after any substantive change in such policies. Districts must give parents annual notice at the beginning of the school year of the specific or approximate dates during the school year when the following activities are scheduled or expected to be scheduled: activities involving the collection, disclosure or use of personal student information for the purpose of marketing or selling that information; administration of surveys containing request for certain types of sensitive information; any non-emergency, invasive physical examination that is required as a condition of attendance, administered by the school, scheduled in advance and not necessary to protect the immediate health and safety of student. 20 U.S.C. §1232h©(2).


21 st Century Community Learning Centers
A program or activity funded as part of a 21 st Century community Learning Center providing before and after school activities to advance student academic achievement must undergo periodic evaluation to assess its progress toward providing high quality opportunities for academic enrichment. If a district provides such programs or activities, it must notify the public that the results of any such evaluation are available upon request. 20 U.S.C. §7175(b)(2)(B).
Cumberland County Board Of Education Coordinated School Health
Coordinated School Health
Pine View Elementary School will continue to use Coordinated School Health prevention programs to reduce/eliminate non-academic barriers to learning. The prevention programs have research that shows direct correlation to graduation rates, attendance rates, discipline, and test scores. Specifically, these programs include: social and emotional learning and direct health education, 90 minutes per week of physical activity per student including short, frequent activity breaks, parent nutrition and physical activity education, school climate/school connectedness programs, nutritious foods offered for breakfast and lunch, maintain or lower school nurse to student ratios, and health and wellness programs for staff.
Notification of Services
Throughout the school year we will be providing several screenings for the students in Cumberland County. We routinely screen a variety of students in the appropriate grade levels. Coordinated School Health, the Cumberland County Health Department, other community health care providers, and trained school personnel will be assisting with these free screenings with strict adherence to the confidentiality of each child and adolescent screened. We will be screening students for the following throughout this school year:

B.M.I. (Body Mass Index)
Vision
Dental
Speech/Hearing
Blood Pressure

Height/Weight
Scoliosis

If we screen your child and find any alterations from a normal screening, we will contact you concerning this matter. There are no charges for these services. Marsha Polson, Central Services School Health-Coordinator
Cumberland County Schools Acceptable Use Policy
Cumberland County Schools recognizes that access to technology in school gives students greater opportunities to learn, engage, communicate, and develop skills that will prepare them for work, life, and citizenship. We are committed to helping students develop 21st century technology and communication skills. To that end, we provide access to technologies for student and staff use. This Acceptable Use Policy outlines the guidelines and behaviors that users are expected to follow when using school technologies or when using personally owned devices on the school campus.
The Cumberland County Schools network is intended for educational purposes. All activity over the network or using district technologies will be monitored and retained.

Access to online content via the network will be restricted in accordance with our policies and federal regulations, such as the Children's Internet Protection Act (CIPA).
Students are expected to follow the same rules for good behavior and respectful conduct online as offline.

Misuse of school resources will result in disciplinary action.

Cumberland County Schools makes a reasonable effort to ensure students' safety and security online, but will not be held accountable for any harm or damages that result from misuse of school technologies.
Users of the district network or other technologies shall alert IT staff immediately of any concerns for safety or security.

Usage Policies
All technologies provided by the district are intended for education purposes. All users shall use good judgment and to follow the specifics of this document as well as the spirit of it: be safe, appropriate, careful and kind; don't try to get around technological protection measures; use good common sense; and ask if you don't know.


Email
Cumberland County Schools may provide users with email accounts for the purpose of school-related communication. Availability and use may be restricted based on school policies. If users are provided with email accounts, they should be used with care. Users should not send personal information; should not attempt to open files or follow links from unknown or untrusted origin; should use appropriate language; and should only communicate with other people as allowed by the district policy or the teacher. Users are expected to communicate with the same appropriate, safe, mindful, courteous conduct online as offline. Email usage will be monitored and archived.


Mobile Devices Policy
Cumberland County Schools may provide users with mobile computers or other devices to promote learning outside of the classroom. Users will abide by the same acceptable use policies when using school devices off the school network as on the school network. Users will treat these devices with extreme care and caution; these are expensive devices that the school is entrusting to your care. Users will report any loss, damage, or malfunction to IT staff immediately. Users will be financially accountable for any damage resulting from negligence or misuse. Use of school-issued mobile devices off the school network will be monitored.


Security
Users are expected to follow standard safeguards against the transmission of security threats over the school network. This includes not opening or distributing infected files or programs and not opening files or programs of unknown or untrusted origin. If you believe a computer or mobile device you are using might be infected with a virus, please alert IT. Do not attempt to remove the virus yourself or download any programs to help remove the virus.


Netiquette
Users should always use the Internet, network resources, and online sites in a courteous and respectful manner to insure that content is appropriate. Users should use trusted sources when conducting research via the Internet. Users should also remember not to post anything online that they wouldn't want parents, teachers, or future colleges or employers to see. Once something is online, it's out there-and can sometimes be shared and spread in ways you never intended.


Cyberbullying
Cyberbullying will not be tolerated. Harassing, dissing, flaming, denigrating, impersonating, outing, tricking, excluding, and cyberstalking are all examples of cyberbullying. Don't be mean. Don't send emails or post comments with the intent of scaring, hurting, or intimidating someone else. Engaging in these behaviors, or any online activities intended to harm (physically or emotionally) another person, will result in severe disciplinary action and loss of privileges. In some cases, cyberbullying can be a crime. Remember that your activities are monitored and retained.
Web Access
Cumberland County Schools provides its users with access to the Internet, including web sites, resources, content, and online tools. That access will be restricted in compliance with CIPA regulations and school policies. Web browsing may be monitored and web activity records may be retained indefinitely. Users are expected to respect that the web filter is a safety precaution, and should not try to circumvent it when browsing the Web. If a site is blocked and a user believes it shouldn't be, the user should follow district protocol to alert an IT staff member or submit the site for review.


Social/Web 2.0 & Collaborative Content
Recognizing the benefits that collaboration brings to education, Cumberland County Schools may provide users with access to web sites or tools that allow communication, collaboration, sharing, and messaging among users. Users will communicate with the same appropriate, safe, mindful, courteous conduct online as offline. Posts, chats, sharing, and messaging will be monitored. Users should be careful not to share personally identifying information online.


Personally Owned Devices Policy
In accordance with all district policies and procedures, students may use personal electronic devices (e.g. laptops, mobile devices and e-readers) to further the educational and research mission of the district. School staff will retain the final authority in deciding when and how students may use personal electronic devices on school grounds and during the school day. Because of security concerns, when personally owned mobile devices are used on campus, they should not be used over the school network without express permission from IT staff. In some cases, a separate network may be provided for personally owned devices.


Downloads
Users should not download or attempt to download or run programs or applications over the school network or onto school resources without express permission from IT staff. You may be able to download other file types, such as images of videos. For the security of our network, such files will be downloaded only from reputable sites, and only for education purposes.


Plagiarism
Users should not plagiarize (or use as their own, without citing the original creator) content, including words or images, from the Internet. Users should not take credit for things they didn't create themselves, or misrepresent themselves as an author or creator of something found online. Research conducted via the Internet should be appropriately cited, giving credit to the original author.


Personal Safety
Users should never share personal information, including phone number, address, social security number, birthday, or financial information, over the Internet without adult permission. Users should recognize that communicating over the Internet brings anonymity and associated risks, and should carefully safeguard the personal information of themselves and others. Users should never agree to meet someone they meet online in real life without parental permission. If you see a message, comment, image, or anything else online that makes you concerned for your personal safety, bring it to the attention of an adult (teacher or staff if you're at school; parent if you're using the device at home) immediately.
Examples of Acceptable Use
I will:

Use school technologies for school-related activities.

Follow the same guidelines for respectful, responsible behavior online that I am expected to follow offline.

Treat school resources carefully, and alert staff if there is any problem with their operation.

Encourage positive, constructive discussion if allowed to use communicative or collaborative technologies.

Alert a teacher or other staff member if I see threatening, inappropriate, or harmful content (images, messages, posts) online.

Use school technologies at appropriate times, in approved places, for educational pursuits.

Cite sources when using online sites and resources for research.

Recognize that use of school technologies is a privilege and treat it as such.
Be cautious to protect the safety of others and myself.

Help to protect the security of school resources.
This is not intended to be an exhaustive list. Users should use their own good judgment when using school technologies.
Examples of Unacceptable Use
I will not:
Use school technologies in a way that could be personally or physically harmful.

Attempt to find inappropriate images or content.

Engage in cyberbullying, harassment, or disrespectful conduct toward others.

Try to find ways to circumvent the school's safety measures and filtering tools.

Use school technologies to send spam or chain mail.

Plagiarize content I find online.

Post personally identifying information, about others or myself.

Agree to meet someone I meet online in real life.

Use language online that would be unacceptable in the classroom.

Use school technologies for illegal activities or to pursue information on such activities.
Attempt to hack or access sites, servers, or content that isn't intended for my use.

This is not intended to be an exhaustive list. Users should use their own good judgment when using school technologies.
Limitation of LiabilityCumberland County Schools will not be responsible for damage or harm to persons, files, data, or hardware. While Cumberland County Schools employs filtering and other safety and security mechanisms, and attempts to ensure their proper function, it makes no guarantees as to their effectiveness. Cumberland County Schools will not be responsible, financially or otherwise, for unauthorized transactions conducted over the school network.

Violations of this Acceptable Use Policy
Violations of this policy may have disciplinary repercussions, including:
Suspension of network, technology, or computer privileges

Notification to parents

Detention or suspension from school and school-related activities

Legal action and/or prosecution

I have read and understood this Acceptable Use Policy and agree to abide by it: (This form is sent home in Parent Packet for Signatures.)
Homebound Instruction Procedures
Cumberland County School's homebound program is committed to providing continuity in a student's education with modifications in instruction based on individual needs due to illness or injury. Homebound instruction offers temporary educational services to students unable to attend school for more than ten (10) consecutive school days.

Please read the information below, which specifies guidelines and procedures related to homebound services. Upon receipt of all required documentation, a determination will be made regarding the student's eligibility for homebound services. Decisions regarding a student's eligibility for homebound are made at the Cumberland County Board of Education Office.

The parent/guardian is responsible for the completion and submission of the homebound application to the board of education office. Parents should not expect the physician to send the application from his/her office. All sections of the homebound form must be completed before a decision regarding homebound will be made.

You may pick up a "Healthcare Provider Documentation" form from the school. The medical documentation section must be completed and signed by the appropriate licensed specialist (i.e. MD, Pediatric MD, OB/GYN MD, Orthopedic Surgeon MD, Psychiatrist, etc.) Applications signed by physician's assistants, nurses, nurse practitioners, chiropractors, etc. will not be accepted.
Parent(s)/Guardian(s) are responsible for following the regulations listed below:

The parent/guardian (or other responsible adult authorized by parent/guardian) MUST be present in the home during the entire homebound instructional period.

The regular program of study and preparation of lessons is required for each student. In addition to the instruction provided by the homebound teacher, the student will be expected to complete assignments on his/her own time. Assignments must be completed prior to the homebound teacher's next scheduled visit.

The homebound program adheres to the school board policy on attendance. Three absences (cancellation of homebound visits) will result in review by the homebound director and may result in termination of homebound services.

If a student's condition requires homebound services for a period to exceed thirty (30) days, parent is responsible for submitting recertification form prior to the end of the initial homebound period. Recertification form must be obtained from the board of education office.

A student may not be employed while receiving homebound services.

A student who is receiving homebound services may not visit his/her school campus without prior authorization by the school principal. Additionally, students assigned to homebound are not allowed to attend extracurricular activities such as school dances or sporting events unless specifically authorized by the principal of the student's school. Attendance at such activities without prior written authorization may result in the student's removal from the homebound program.

Pine View Elementary School
349 Daysville Road
Rockwood, TN 37854
Phone: 865-354-1986
Fax: 865-354-1922

*************************************************

IT'S YOUR SCHOOL - KEEP IT SAFE
"Break the Code of Silence"

Call: 1-931-456-6461
Text: 1-931-244-1055

Leave your confidential message. ALL calls will be investigated.
Closed Circuit Television and Audio Monitoring occurs on school premises at all times